Document.Management.Solutions.
productionscanning
THE DOCUVAN TEAM WOULD BE HAPPY TO HELP YOU FIND THE MOST EFFICIENT AND EFFECTIVE METHOD OF DOCUMENT SCANNING.
Docuvan can guide you on the most suitable Production Scanners heavy-duty scanners for medium and large firms with centralized scanning services. A machine of this type would usually be used by a single staff member devoted to scanning, with other staff naming and organizing the scanned documents.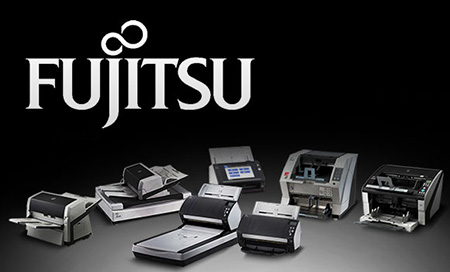 Fujitsu is an established leader in the document imaging market, featuring state-of-the-art scanning solutions in the workgroup, departmental, and production-level scanner categories. Fujitsu scanners deliver speed, image quality, and great paper handling, along with easy integration and compatibility with document imaging applications.
Production environments call for extremely high throughput, flexibility and reliability. Fujitsu production scanners satisfy these requirements, enabling users to scan up to 100,000 pages per day. The Fujitsu suite of production scanners includes scanners from 90 pages per minute (180 images per minute) to over 130 pages per minute (260 images per minute) full-rated speed at up to 300 dpi in Color, Grayscale, or Black and White modes!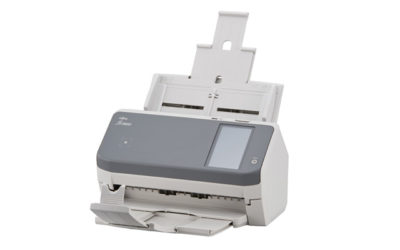 Optimize your office space and place the scanner wherever needed, without the limitation of USB cable. We've added both Wi-Fi and Ethernet connectivity to our popular fi -7160 workgroup scanning platform, so the scanner can now be positioned to improve worker productivity and reduce interruptions.
read more
About
Docuvan was established in 2001. Based in Melbourne we offer convenient onsite and traditional bureau scanning services in all Australian capital cities and most regional centres.
Docuvan has a broad range of experience with many different industries. We have worked with banks, utilities, government (local, state & federal), manufacturers, wholesalers, retailers, medical and insurance providers.
We have developed partnerships with recognised names in the industry such as Image Access, Fujitsu, Kodak, Canon, Iris, PixEdit, CloudPlus, Frisk and HP.
The name Docuvan is derived for the origins of the business where we provided our scanning services from a van. The vehicle, which is still used today, has all the necessary equipment and software installed on board. Since our service can be mobile we can come to your location and either scan onsite in your offices where available or in the van. Your documents remain secure as they never leave the premises. Docuvan uses the best equipment and software available, on par with what is used by largest corporate entities globally. This means smaller business can access the same quality, speed and accessibility without the large capital investment.
Docuvan provide the secure document preparation and scanning services for corporate and government accounts across Australia.
If it is deemed part of your core business, Docuvan can supply, install and train you to operate your own scanning solution to integrate with a document management solution. Our solutions are scalable and we offer a wide variety of options to suit most budgets.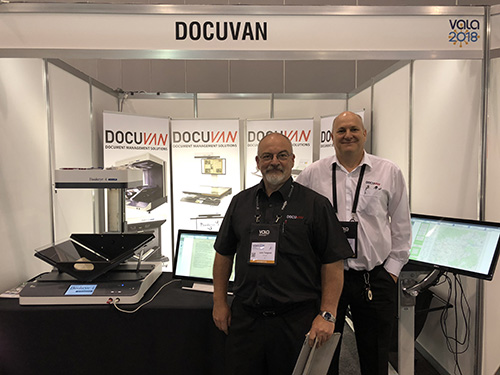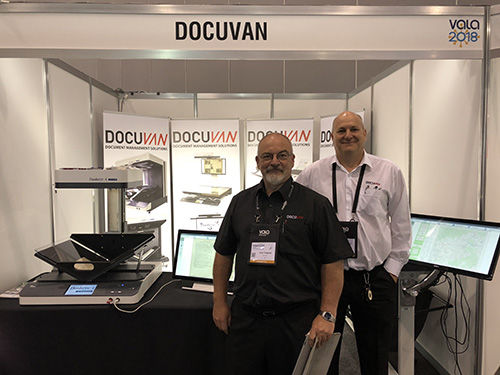 Docuvan provide the secure document preparation and scanning services for corporate and government accounts across Australia."
RICHARD TAPPS- CEO
Document.Management.Solutions
Docuvan
Contact Us
The Docuvan Team travel all over Australia, undertaking scanning projects from 1 day to many months.  If you have sensitive or confidential documents you would like to scan, or some that you need access to on a daily basis, we would be happy to discuss your needs and put a solution together for you. This could be scanning them for you or helping you setup your own scanning solution! However, if you are happy for us to collect the documents and scan them in our secure facility in Melbourne we can help you with that as well.
Call to arrange a complimentary consultation