Document.Management.Solutions.
ScannER installation
THE DOCUVAN TEAM WOULD BE HAPPY TO HELP YOU FIND THE MOST EFFICIENT AND EFFECTIVE METHOD OF DOCUMENT SCANNING.
Your new scanner enables you to digitize hard copies of documents, photos and artwork — after it's installed, that is. While the process of installing new hardware like scanners is considerably easier now than it was in the past, the task can still be daunting for a newcomer. The exact process of installing your new scanner will vary from one manufacturer and model to the next, but just about any scanning device will have some similarities. The Docuvan team can make this process easier for you to integrate a new scanner into your organisation for optimal performance.
About
Docuvan was established in 2001. Based in Melbourne we offer convenient onsite and traditional bureau scanning services in all Australian capital cities and most regional centres.
Docuvan has a broad range of experience with many different industries. We have worked with banks, utilities, government (local, state & federal), manufacturers, wholesalers, retailers, medical and insurance providers.
We have developed partnerships with recognised names in the industry such as Image Access, Fujitsu, Kodak, Canon, Iris, PixEdit, CloudPlus, Frisk and HP.
The name Docuvan is derived for the origins of the business where we provided our scanning services from a van. The vehicle, which is still used today, has all the necessary equipment and software installed on board. Since our service can be mobile we can come to your location and either scan onsite in your offices where available or in the van. Your documents remain secure as they never leave the premises. Docuvan uses the best equipment and software available, on par with what is used by largest corporate entities globally. This means smaller business can access the same quality, speed and accessibility without the large capital investment.
Docuvan provide the secure document preparation and scanning services for corporate and government accounts across Australia.
If it is deemed part of your core business, Docuvan can supply, install and train you to operate your own scanning solution to integrate with a document management solution. Our solutions are scalable and we offer a wide variety of options to suit most budgets.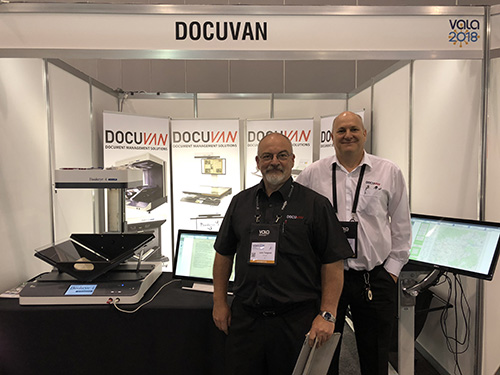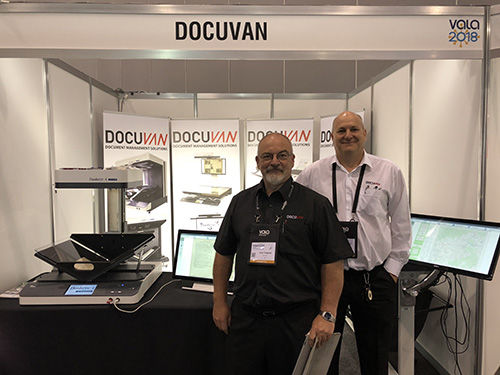 [go_pricing id="classic-re_5ca9bb9eb5d66″]
[go_pricing id="classic-re_5ca9e7bbef4aa"]
[go_pricing id="classic-re_5ca9eb99c17fa"]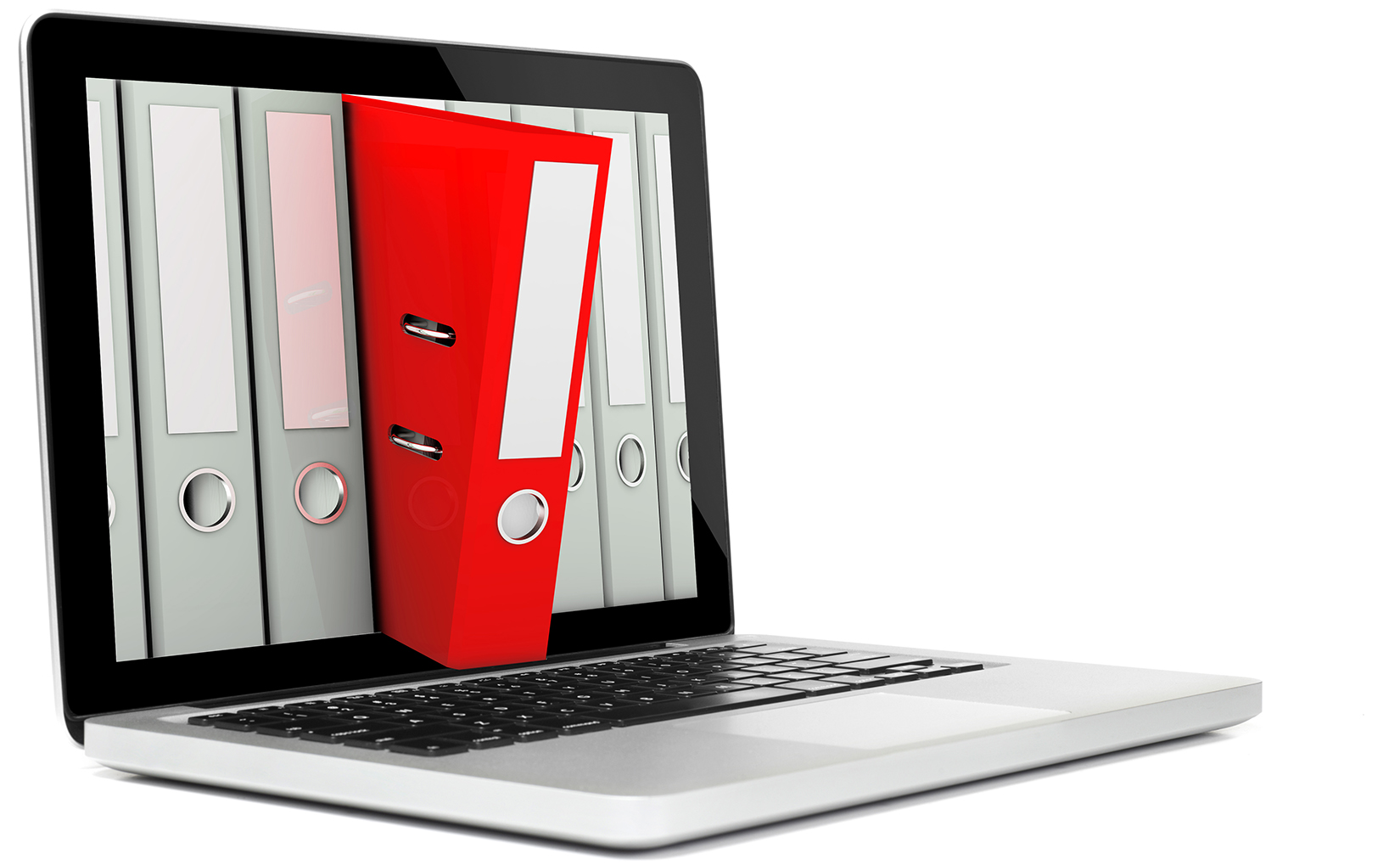 Docuvan will show you how to save money over traditional paper filing systems, with document imaging.
Docuvan specialise in all facets of Document Management.  This can cover providing basic bureau imaging services through to the supply, installation and training of full document management solutions, incorporating software, hardware and services.  No matter how big or small your requirement, we can help you with a solution.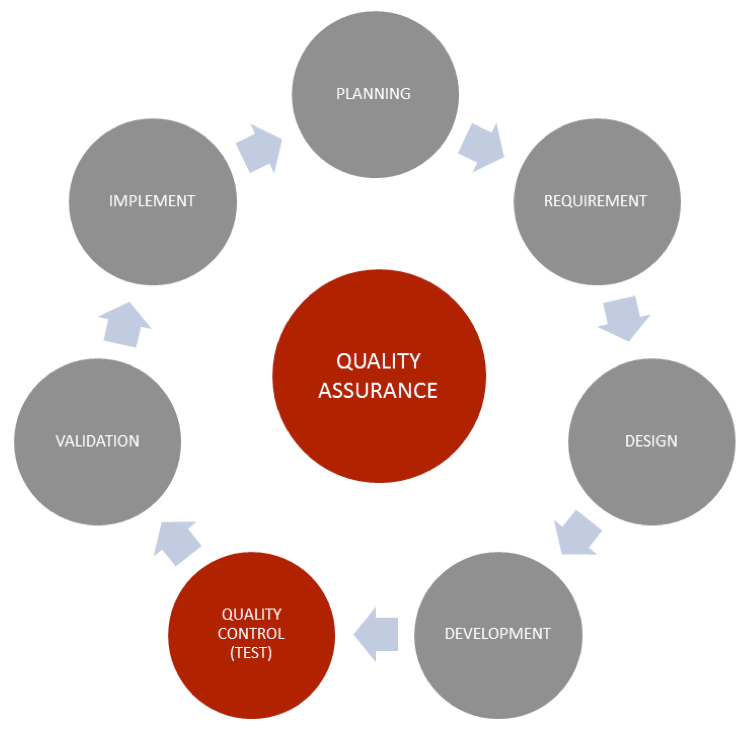 Receiving:

 

Each box identified according to client, job and shipment in our secure document scanning facility. Docuvan applies checks and balances are in place to ensure all boxes were received (if applicable).
Tracking:

 

Your boxes and documents being tracked throughout the facility from one process to the next (if applicable).
Prepping:

 

Docuvan will work with you on the process for how the written instructions on how your documents will be prepped.
Scanning:

 

There will be agreed written instructions on how your documents will be scanned, i.e. black & white or color, 200 or 300 dpi, etc.
Indexing & Data Entry:

 

Docuvan identifies with you what fields will be captured and by what process: OCR, data entry, match-and-merge.
Quality Control:

 

Docuvan has quality control (QC) steps are in place at every stage of production to ensure documents have been prepped, scanned, and data-entered according to your requirements.
Data Security:

 

Depending on type of document data security is applied in the mutually agreed format.
Post-Processed Handling:

 

Based on each scanning project we agree how your scanned boxes be held before they are returned to you.
Secure Data Delivery:

 

Some of the questions we ask to ensure privacy of data is maintained: Are your images and data encrypted while being delivered? Are there delivery options such as secure FTP (SFTP), direct upload to your document management system, or delivery on physical media?
Ongoing Communication:

 

Docuvan provides an open and ongoing dialogue with you before, during, and after your documents have been scanned to insure your satisfaction with the quality and timing of the job.
DOCUMENT MANAGEMENT SYSTEM
WHY A STANDARDISED SYSTEM IS IMPORTANT:
Integrity/Continuity of Documents – Documents remain complete and accessible despite changes in business organisation, personnel, and document keeping technology
Efficiency – Minimise time wasted searching for information.
Communication – A common filing language fosters cooperation in the retrieval and exchange of information throughout the business.
Document Retention & Disposal – Separates documents with different retention times to assist in retention and disposal activities.
Simple – An easy system enables quick and accurate filing and retrieval.
Logical – File headings are descriptive and arranged in a natural sequence.
Usable – File headings relate to the function of documents and the way files are used.
Flexible – Accommodates expansion or contraction of document volumes, different document keeping technologies, the transfer of inactive documents to non-current storage and the destruction of obsolete documents.
Docuvan provide the secure document preparation and scanning services for corporate and government accounts across Australia."
RICHARD TAPPS- CEO
IMAGE and DATA Solutions
CONTACT Docuvan AND GET STARTED TODAY
Contact Us
The Docuvan Team look after clients all over Australia, NZ, in the Pacific Islands and PNG.  We help clients setup scanning solutions for most document types. A solution can be found to enable them to scan every document in their business. 
If you have fragile, sensitive or confidential documents you would like to scan yourself, we would be happy to discuss your needs and put a solution together for you. We can recommend the right scanner for the job along with appropriate capture software and work processes to make the job clean, straight forward and efficient.
For a smaller project we may even have a scanner you can rent to save the capital expense of buying a solution. 
Call to arrange a complimentary consultation