ocument.Management.Solutions.
IMAGE ACCESS
THE DOCUVAN TEAM WOULD BE HAPPY TO HELP YOU FIND THE MOST EFFICIENT AND EFFECTIVE METHOD OF DOCUMENT SCANNING.

A LASTING BRAND IN PROFESSIONAL FLATBED SCANNER SOLUTIONS
The color flatbed scanners, WideTEK® 12 and WideTEK® 25 have been designed to produce fast scans in optimal image resolution, suitable to fit just about any application requirement.
Key Features and Functionality of WideTEK Flatbed Scanners
FADGI, METAMORFOZE, ISO 19264-1 COMPLIANT
FULL SCAN IN LESS THAN 3 SECONDS
CAPTURES 3D SURFACES, TEXTURES OF VARIOUS MATERIALS, BRAILLE PRINT
DUAL LED ILLUMINATION, WITH NEW DIFFUSORS FOR BEST RESULTS
1200 x 1200 DPI SCANNER RESOLUTION
INTEGRATED 64BIT LINUX, INTEL I3 QUAD CORE, 8 GB RAM, 320GB HDD
GIGABIT TCP/IP NETWORK INTERFACE
SUPPORTS SRGB, ADOBE RGB, NATIVE COLOR SPACES
SMALL ENOUGH TO FIT ON ANY DESKTOP
LARGE WVGA COLOR TOUCHSCSREEN FOR SIMPLIFIED OPERATION
INTEGRATED WALK UP SCANNING SOFTWARE
USB PORT 3.0 FOR WALKUP SCANNING
AUTOMATIC CROP AND DESKEW
REAL TIME DISPLAY OF SCANNED IMAGES
VIRTUAL RESCAN, MODIFY IMAGES WITHOUT RESCANNING
EASY INSTALLATION VIA SCAN2NET® TECHNOLOGY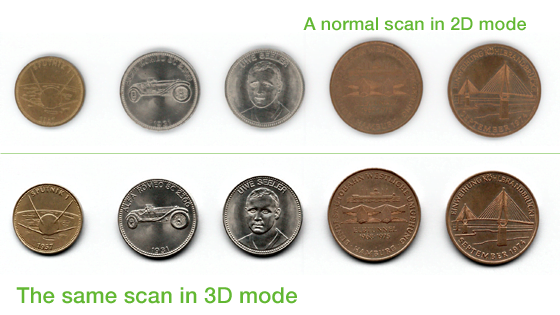 WideTEK® 12 and WideTEK® 25 are the only wide format flatbed scanners which also capture 3D surfaces in a quality suitable for inspection and quality control but compact enough for your desktop. The 3D scanning mode opens many new opportunities in the web presentation, printing and industrial inspection markets by capturing the texture of surfaces so perfectly that the scan on a screen looks like the real object.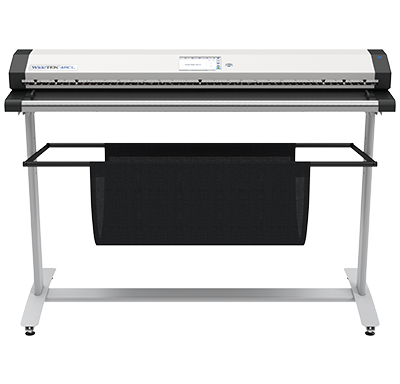 The WideTEK® 48CL-600 is by far the fastest 48 inch color CIS scanner on the market, producing production quality images at 10 inches per second for 150 dpi in full color. At the full width of 48" and 1200dpi resolution, the scanner still runs at 0.83 inches per second. The scanning speeds are tripled in black and white and greyscale modes but the speed can be limited if required to scan fragile, valuable documents.
Image Access
Image Access is a leading manufacturer of wide format scanners: book scanners, flatbed scanners and sheetfeed scanners.
Founded in 1994, Image Access is a technology market leader developing and delivering innovative large format scanners and digitization solutions to customers based in nearly every country across the globe.
Image Access scanners produce the highest quality image output at the fastest speed available in the large format market. We are committed to providing products with a focus on ecology and sustainability by using long-life LED illumination, ongoing compliance with electrical and ecological norms and standards, and through our own technological platform, Scan2Net® – a recognized standard for reliability, flexibility and ease of use.
Image Access is the only scanner manufacturer that offers products in all large format segments:
Overhead scanners for valuable books more than A1 in size
Flatbed scanners for formats greater than DIN A3 / 12.5×18.5 inches
Sheet feed scanners for documents between 36, 48 and 60 inches in width
Duplex scanners for high volume production of double sided scans up to 36 inches
Fine Art scanners for non contact overhead scanning of 36 x 60″
WideTEK 36CL

WideTEK48CL

WideTEK60CL

WideTEK36

WideTEK44

WideTEK48

WideTEK 36DS-600
Bookleye 4V3Kiosk

Bookleye 4V2

Bookleye 4V1A

Bookleye 4V1A-C35
Docuvan provide the secure document preparation and scanning services for corporate and government accounts across Australia."
RICHARD TAPPS- CEO
Document.Management.Solutions
Docuvan
Contact Us
The Docuvan Team travel all over Australia, undertaking scanning projects from 1 day to many months.  If you have sensitive or confidential documents you would like to scan, or some that you need access to on a daily basis, we would be happy to discuss your needs and put a solution together for you. This could be scanning them for you or helping you setup your own scanning solution! However, if you are happy for us to collect the documents and scan them in our secure facility in Melbourne we can help you with that as well.
Call to arrange a complimentary consultation