Description
Features
Supports a wide range of scan needs with state-of-art feeding technology
The scanner comes with reliable paper feeding, facilitating a seamless workflow. Scan faster without interruptions to help boost organizational efficiency.
Scans large volumes with "Automatic Separation Control"
The "Automatic Separation Control" optimizes paper feed to match the number of sheets loaded, and allows stable paper feeding even when performing large volume scans. Interruptions arising from paper misfeeds at high speed scans of 50 ppm, can be avoided.

Protects documents with the paper protection function
The "Image Monitoring" technology performs real-time image monitoring to keep document safe when angles exceed the safe range to assist users with accurate and comfortable scanning.
Supports scanning of wide range of documents
The scanner handles various types of documents to enable all scans with a single scanner. The Manual Feed Mode enables reading of copy forms, glued-on documents and bi-folded A3 documents. Passports and booklets up to thicknesses of 7 mm* can be read using the Booklet Carrier Sheet.
Since the scanner identifies the presence of thick plastic cards and labelled or barcoded documents, it excludes multi-feed errors, making simultaneous scanning of cards and paper document possible even when multi-feed detection is ON. Users are able to set documents together and continue scanning without interruption.
*Indicated thickness is inclusive of Booklet Carrier Sheet thickness.
Optimized high-quality image data for business use
PFU Clear Image Capture
The scanner incorporates the strong characteristics of both CIS and CCD to generate optimal images for OCR.
Combining the new CIS sensor with the GI image processing engine suppresses the occurrence of color shifts.
"PFU Clear Image Capture" produces high definition images for data extraction while keeping power consumption to the minimum and reduces startup times.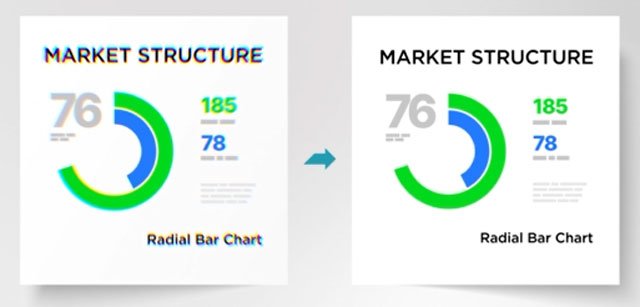 Increased usability and flexibility to scan in any environment
Keep documents in order with the Stacker Supporter
The Stacker Supporter keeps documents in order, even when scanning mixed batches containing small pieces of paper that tend to fly out of the document tray. Scanned documents are easy to retrieve, reducing time spent on post-scan organization.
Scan various documents with a single scanner
Equipped with a built-in flatbed, this scanner can scan fragile documents and thick books, impossible to scan with ADF.
Supports various operation modes according to the customer's environment
The scanner supports both USB and LAN connectivity so that it can be used not only near the computer but also in various places under the network environment.
By using server software "PaperStream NX Manager"*1, it is possible to scan in environments without the PC or even from a Web application running on a thin client terminal.
*1 A Windows Client Access License (CAL) is required for each scanner device or user.
Advanced software improves workflow before and after scanning
The functions of PaperStream IP and PaperStream Capture, scanner driver and capture software for fi Series respectively, improves operators' overall productivity, by reducing the number of operations before and after scanning.
PaperStream Series software is easier to use with expanded functions
With "Setting Assistant" on PaperStream Capture, frequent manual operations like deleting blank pages or correcting page orientations, can be reduced by following the suggestions that pop up in the software notifications.
Options are available for added flexibility.
– For the customers requiring advanced workflow, PaperStream Capture Pro, at a fee.
– For customers with simple and basic operation needs, PaperStream ClickScan.
Quick MRZ Recognition
For passport and ID card scanning, personal information such as full name, document number, nationality, contained in the MRZ* (Machine Readable Zone), can be extracted for efficient entry of customer information.
*Supports recognition of MRZ on passports and ID cards, as defined by the ICAO (International Civil Aviation Organization). Passport MRZ layout is defined as two rows of 44 characters each (Doc 9303 TD3 format). ID card MRZ layout defined as three rows of 30 characters (TD1 format) or as two rows of 36 characters (TD2 format).