DOCUVAN OVERVIEW
Everything about Docuvan
In keeping with our onsite focus Docuvan can supply a wide variety of products with delivery, onsite installation, configuration and training provided.
Scanners and Capture Software
Docuvan can help you implement your own scanning solution where it is deemed part of your core business. Docuvan supplies, installs and configures Kodak scanners and Capture Pro software. We follow up with training and support where required.
It is important to remember that by outsourcing a business can focus on its core business activities. Often hardware, software and labour costs make in house scanning prohibitive.
Scalable Document Management System (DMS)
Docuvan partners with ELO Asia Pacific to provide Document Management Systems for all business sizes. ELO delivers practical and automated document filing, workflow, compliance and security features.
ELO is a scalable Document Management System suitable for all business sizes with professional and enterprise versions available. ELO enables you to file and archive documents and store them in a secure and confidential document storage environment.
Docuvan partners with ELO Digital to provide installation, configuration and training for the ELO Document Management System.
 For more detailed information visit the ELO Document Management Tab.
Hosted Services
Docuvan offers ELO Document Management System (DMS) as a hosted solution. Access is delivered through a typical web browser, a java client suitable for all operating systems or a specific iOS application.
A hosted solution is particularly suited to businesses without the necessary technical skills to manage a DMS and associated hardware or would prefer to focus on core business activities. A hosted solution takes the takes the hustle out of managing the hardware and updates to software.
 Large Format Printing
Docuvan has partnered with Century Copy Centre and Tendox to deliver large format printing solutions. We offer large format printing up to A0 in size from a soft or hard copy. Docuvan can pick up and deliver anywhere in the country.
 Optical Character Recognition (OCR) Software
The conversion of scanned images into digital text
Docuvan specialise in the supply and use of the IRIS Document Server – a high end OCR tool that can process both Black 7 White and Colour documents. The iHQC output format will give you an OCR'd Colour file that is similar in size to the same in Black & White.
 Secure Data Entry Services
Docuvan can provide secure data entry services where OCR doesn't work.  Typically this is for handwritten documents.
Barcode Label Printing
Docuvan can print barcodes for your document management needs. Barcode Labels are a very useful tool for indexing scanned images and for document separation. They are very efficient and reduce errors in document separation typing errors when indexing an image.
 HP Servers and Workstations
Docuvan can supply and implement HP servers and workstations when a project requires new hardware.
Scanners and Capture Software
Scalable Document Management System (DMS)
Optical Character Recognition (OCR) Software
"Docuvan provide the secure document preparation and scanning services for corporate and government accounts across Australia."
RICHARD TAPPS- CEO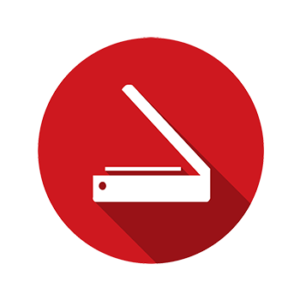 The Docuvan Team travel all over Australia, undertaking scanning projects from 1 day to many months.  If you have sensitive or confidential documents you would like to scan, or some that you need access to on a daily basis, we would be happy to discuss your needs and put a solution together for you. This could be scanning them for you or helping you setup your own scanning solution! However, if you are happy for us to collect the documents and scan them in our secure facility in Melbourne we can help you with that as well.